Board of Directors and Advisors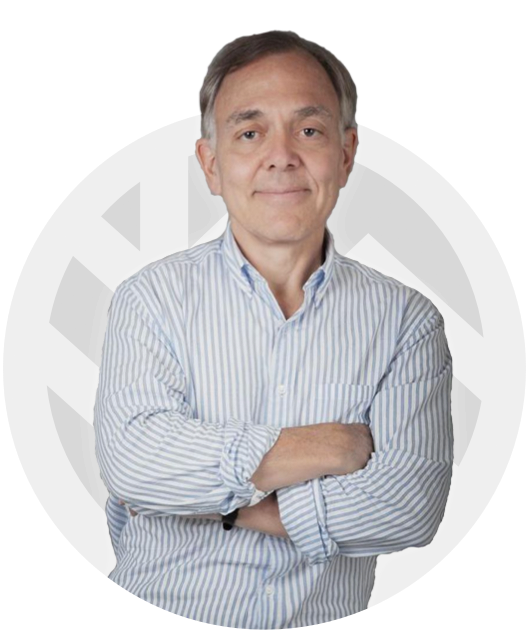 President, CEO & Co-Founder
David Friend
David Friend is the co-founder and CEO of Wasabi, a revolutionary cloud storage company. David's first company, ARP Instruments developed synthesizers used by Stevie Wonder, David Bowie, Led Zeppelin and even helped Steven Spielberg communicate with aliens providing that legendary five-note communication in Close Encounters of the ThirdKind.Friend founded or co-founded five other companies: Computer Pictures Corporation – an early player in computer graphics, Pilot Software – a company that pioneered multidimensional databases for crunching large amounts of customer data, Faxnet – which became the world's largest provider of fax-to-email services, Sonexis – a VoIP conferencing company, and immediately prior to Wasabi, what is now one of the world's leading cloud backup companies, Carbonite.
David is a respected philanthropist and is on the board of Berklee College of Music, where there is a concert hall named in his honor, and serves as president of the board of Boston Baroque, an orchestra and chorus that has received 7 Grammy nominations. An avid mineral and gem collector he donated Friend Gem and Mineral Hall at the Yale Peabody Museum of Natural History.
David graduated from Yale and attended the Princeton University Graduate School of Engineering where he was a David Sarnoff Fellow.

@davidfriend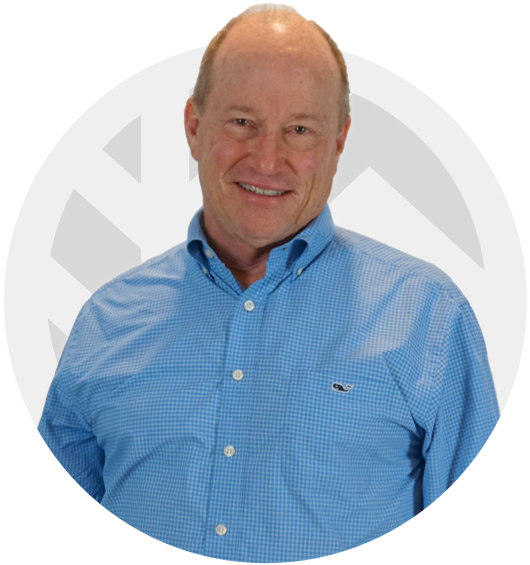 CTO & Co-founder
Jeff Flowers
Jeff Flowers is the co-founder and CTO of Wasabi. Together with David Friend he has started, built, and sold five successful technology companies. Most recently they co-founded Carbonite, one of the world's leading cloud backup companies. Carbonite backs up hundreds of millions of new files every day using technology that Jeff and David's team created. It was their shared vision for a next generation cloud storage architecture that gave birth to Wasabi hot cloud storage.Jeff holds an M.S. and a B.S. in Information and Computer Science from Georgia Institute of Technology.
"All the world's data — photos, movies, medical images, genomes, IoT, you name it — has to get stored somewhere and nobody, including the Big 3, is doing a particularly good job at it. It's a simple product, a simple business model, and really simple pricing. Everyone needs to store data, so everyone is a potential Wasabi customer. What an amazing opportunity!" says Flowers.
Jeff is on the Board of Trustees of the Walnut Hill School, an arts high school that is a feeder to Julliard, the New England Conservatory, the Boston Ballet, and other top arts institutions.

@jeflowers
Managing Partner, Boston, Foley & Lardner LLP
Susan Pravda
Susan E. Pravda is a business lawyer and the managing partner of the Boston office of Foley & Lardner LLP. Ms. Pravda's practice focuses on mergers and acquisitions, venture capital, initial public offerings, and related securities transactions. She is a member of the firm's Private Equity & Venture Capital and Transactional & Securities Practices and the Health Care, Food & Beverage, and Energy Industry Teams. Ms. Pravda serves as chief strategic talent acquisition partner for the firm and is a managing director of Foley Ventures LLC, a venture capital fund. She chaired the Technology Industry Team for 10 years from 2004 to 2014 and served on the firm's national management committee from 2009 to 2016.Ms. Pravda represents high-growth and emerging businesses, including companies in the telecommunications, Internet, software, wireless and service industries, as well as health care IT, life science and biotechnology companies, from start-ups to public companies.
Ms. Pravda also frequently acts as special mergers and acquisitions counsel for private and public companies in the manufacturing, service, distribution, technology, health care, life science and pharma sectors, including buyers, sellers and management groups. She advises clients with respect to valuation issues, stockholder relationships and incentive compensation plans.
Managing Partner of Kedge Capital PE
Alexander Papadimitriou
Alex is Managing Partner of Kedge Capital PE, a growth and mid-market private equity investment platform. Prior to founding Kedge in 2002, Alex spent ten years at UBS Warburg in London where he was within the corporate finance department focusing on deal structuring and execution, IPOs and leveraged finance transactions. Earlier in his career, he was a member of a venture capital backed start-up software company, Boston. Alex holds a B Sc. In Economics from Boston University and an MBA from SDA Bocconi, Milan, Italy. He sits on various advisory boards of private equity funds and boards of portfolio companies.

@alexander-papadimitriou-49574972
Lecturer at Harvard Business School
Lou Shipley
Enterprise software executive with more than 25 years of experience – entrepreneur, sales innovator, technology business writer and commentator.CEO at Black Duck since 2013, driving the company's transformation into a leader in open source security and management solutions. Six quarters of record growth. Teaches popular Technology Sales courses at both MIT Sloan School of Business and Harvard Business School. Commentary published in Wall Street Journal, Chicago Tribune, Bloomberg, Huffington Post and MarketWatch.
Prior to Black Duck Lou was CEO of Reflectent Software (Citrix) and Turbonomic. Lou served as VP Sales at Avid, WebLine (Cisco) and FairMarkit (Ebay). In addition to Wasabi, Lou currently serves on the board of FairMarkit, Teamworks, Alyce, Logz.io, GTreasury and CustomerGauge.

@loushipley www.loushipley.com
Board Member/Senior Advisor
George Neble
Known as a CPA who is comfortable on both sides of the Basic Accounting Equation with extensive experience in Accounting, SEC and financial reporting matters while balancing them with the business goals and objectives of organizations.
Neble brings to Wasabi more than 40 years of accounting and auditing experience working with a broad range of public and private technology and science leaders — companies in life science, pharmaceuticals, medical devices, and semiconductors.
Neble's deep experience as an advisor spans various emerging technology and high growth businesses, including his most current role as senior advisor to AVALT, a Boston based private equity focused family office, and an advisory board member to financial accounting and advisory firm Cross Country Consulting. In addition, he is the audit committee chair and member of the board of Intapp (NASDAQ: INTA) and presently serves on the Board of Directors of EverQuote (NASDAQ: EVER) and chairs the Audit Committee for Lumira DX.

@bostoney
Board Member/Senior Advisor
Roger Biscay
Roger Biscay is Senior Vice President and Corporate Treasurer of Cisco Systems, where he also leads Corporate Security, and has held executive leadership roles over the last 20 years.Roger has in excess of 15 years of service in diverse leadership roles on the boards of private and public companies, and non-profit organizations, driving strategy, organizational planning, financial management, compliance, and developing strong leaders.
Prior to joining Cisco in 1999, Roger held senior financial markets positions in fixed income, equity, foreign exchange and derivatives with major global financial institutions including the Royal Bank of Canada, Banque Paribas, and Lehman Brothers in New York, London, Paris, and San Francisco.

@Roger-Biscay
Board Member
Kerstin Dittmar
Kerstin Dittmar is the Founder, Chief Investment Officer, and Managing Partner of L2 Point Management, an investment firm focused on growth capital solutions for late-stage companies. Prior to founding L2 Point in 2019, Ms. Dittmar led the structured equity strategy for Sixth Street. Ms. Dittmar was responsible for sourcing and underwriting special situations investment opportunities across the capital structure and company lifecycle, ranging from growth capital investments to restructuring and rescue financing transactions. Prior to Sixth Street, Ms. Dittmar was in the Special Situations Group at Goldman Sachs & Co., where she was a founding member of the Private Capital Investing group, focused on structured equity opportunities for growth and middle market companies.
Ms. Dittmar received a B.A. in Economics from Duke University where she graduated summa cum laude. She is the founder and chair of the St. Jude Children's Research Hospital Miracles on the Bay Committee and is an active mentor with American Corporate Partners, mentoring veterans transitioning from active service to civilian employment. Ms. Dittmar serves on the Board of Directors of Fabletics and Revolution Foods and is an advisor to several early and mid-stage companies.

@Kerstin-Dittmar
China Expert / Media Executive / Advisor / Author / Producer
Chris Fenton
For seventeen years, Chris Fenton served as president of DMG Entertainment Motion Picture Group and GM of DMG North America, internationally orchestrating the creative and business activities of DMG—a multi-billion-dollar global media company headquartered in Beijing. He has produced or supervised twenty-one films, grossing $2 billion in worldwide box-office, and packaged sixty-three others. As an author, Fenton chronicled much of that work in FEEDING THE DRAGON: Inside the Trillion Dollar Dilemma Facing Hollywood, the NBA, & American Business.At present, he speaks regularly on China and the exchange of commerce & culture globally. Fenton also serves as CEO of Media Capital Technologies, having concluded a successful term as Senior Advisor to IDW Media Holdings focused on streamlining operations, expanding international film and television business, and restructuring investments.
Additionally, Fenton hosts US Congressional member delegations on diplomatic missions to China and ASEAN countries focused on trade, media, and investment. He serves as a Trustee of the US-Asia Institute and Senior Advisor to the Canadian Trade Commission, US-Saudi Business Council, Wasabi Cloud Storage, WatchMojo, and various investment funds.
Fenton, a contributor for RealClearPolitics, South China Morning Post, Smerconish, OUTKICK / Fox Sports, The Federalist, C-Suite Quarterly, American Thinker, Bleeding Cool, and The Wrap, regularly appears on Bloomberg, CBS, NPR, Fox, Fox Business, BBC, CNBC, News Nation, Fox Sports, and VOA. He also lectures often at Universities, graduate programs, and U.S. Military Academies and is a longtime member of the Producers Guild of America and the Academy of Television Arts and Science.
Fenton, who started his career as a motion picture agent at the William Morris Agency after obtaining a BS in Engineering from Cornell University, resides with his wife and two children in Manhattan Beach, CA.
@chris-fenton-chinaexpert
CEO, Co-Founder at DVx Ventures
Jon McNeill
Jon McNeill has founded and scaled six companies, led teams creating tens of thousands of jobs and delivering multi-billion dollar returns for investors. He has also operated at scaled companies leading hypergrowth in revenues and operations. Jon was President at Tesla from 2015-2018, before becoming the COO at Lyft in 2018. He is the 2012 Ernst & Young Entrepreneur of the Year and in 2013 he was named "Most Admired CEO" in Boston. He began his career at Bain & Company. He serves on the boards of Lululemon, TrueMotion, Tekion and the Brigham & Women's hospital in Boston. McNeill is a graduate of Northwestern University.
@jonmcneill